First Choice Inn at the Swell
The Stopping Point For Your Utah Adventure
Unearth Incredible Savings!
Book direct and save 15% off your stay at First Choice Inn, nestled in Utah's San Rafael Swell, using promo code SWELL2024.*
*Offer subject to availability and may be subject to blackout dates.
First Choice Inn at the Swell: Your Home Away From Home in Green River, Utah
When searching for a hotel to stay in during a road trip or vacation, you don't just want to choose the cheapest place. You want accommodations that feel like home, even if you are thousands of miles away from your bed. You want a clean, comfortable environment with modern amenities like free Wi-Fi, an indoor pool, and an incredible breakfast.
You also want a conveniently located hotel close to important landmarks and tourist spots. But you also don't want to drive far away from the main roads and interstates because you want to continue your travels once you've rested and recharged easily.
First Choice Inn offers all of this and more. We know you'll be more than satisfied with your stay, and we look forward to seeing you during your visit.
When You Book Your Stay at First Choice Inn at the Swell, You Get…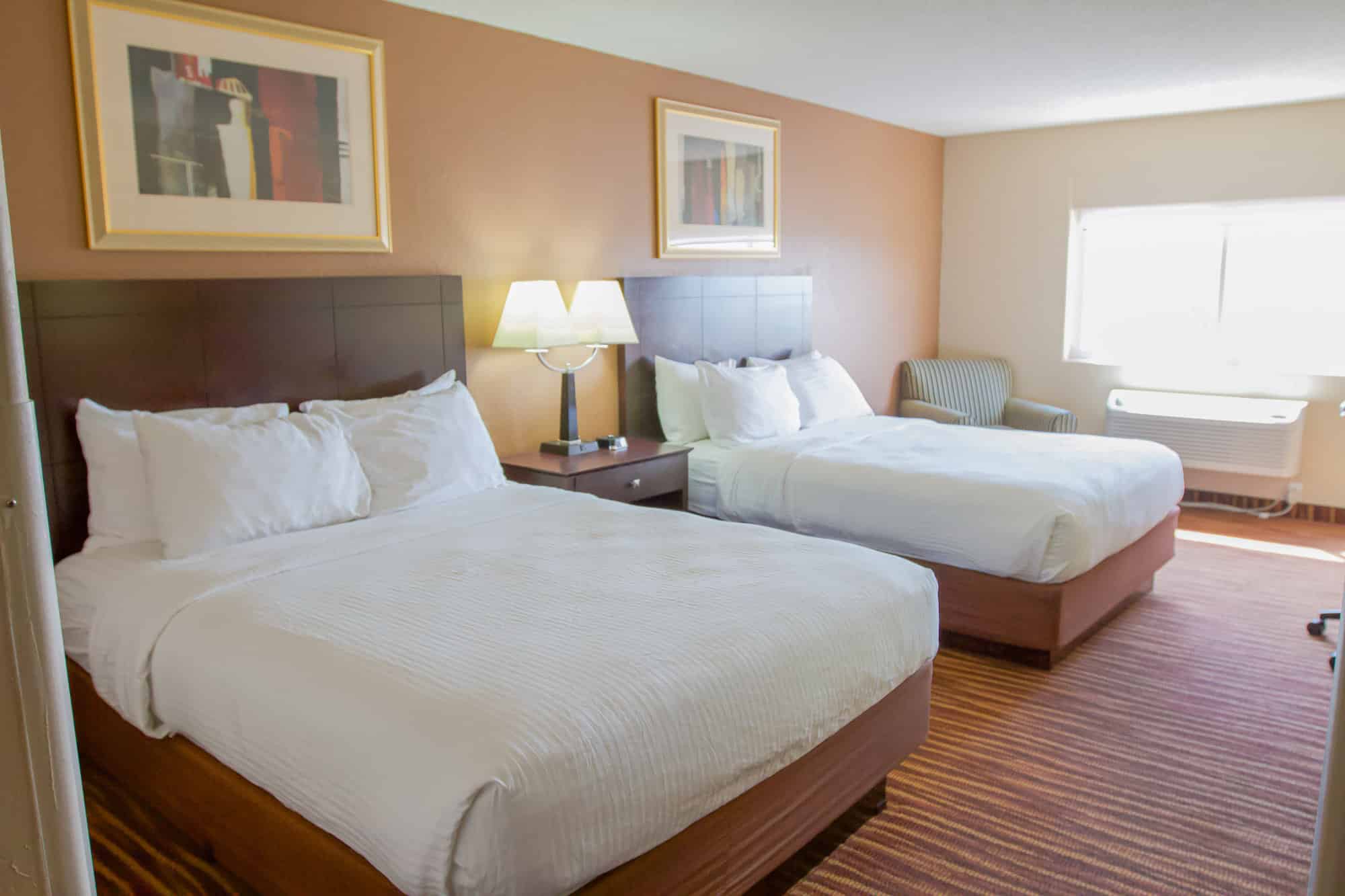 Cozy Accommodations
First Choice Inn isn't just your average hotel along the interstate. Instead, we pride ourselves on providing the best possible accommodations for each guest.
All of the rooms at First Choice Inn come with the following:
High thread count, triple-sheeted bedding so you can feel comfortable while you sleep
Blackout roller shades and roller sheers to minimize disruptions from lights and views outside your hotel room
Thermostat-controlled heating and AC so you can keep the room at a temperature that is most comfortable for you
Free high-speed WiFi and flat-screen TVs with 400+ HD Channels so you can stay plugged in.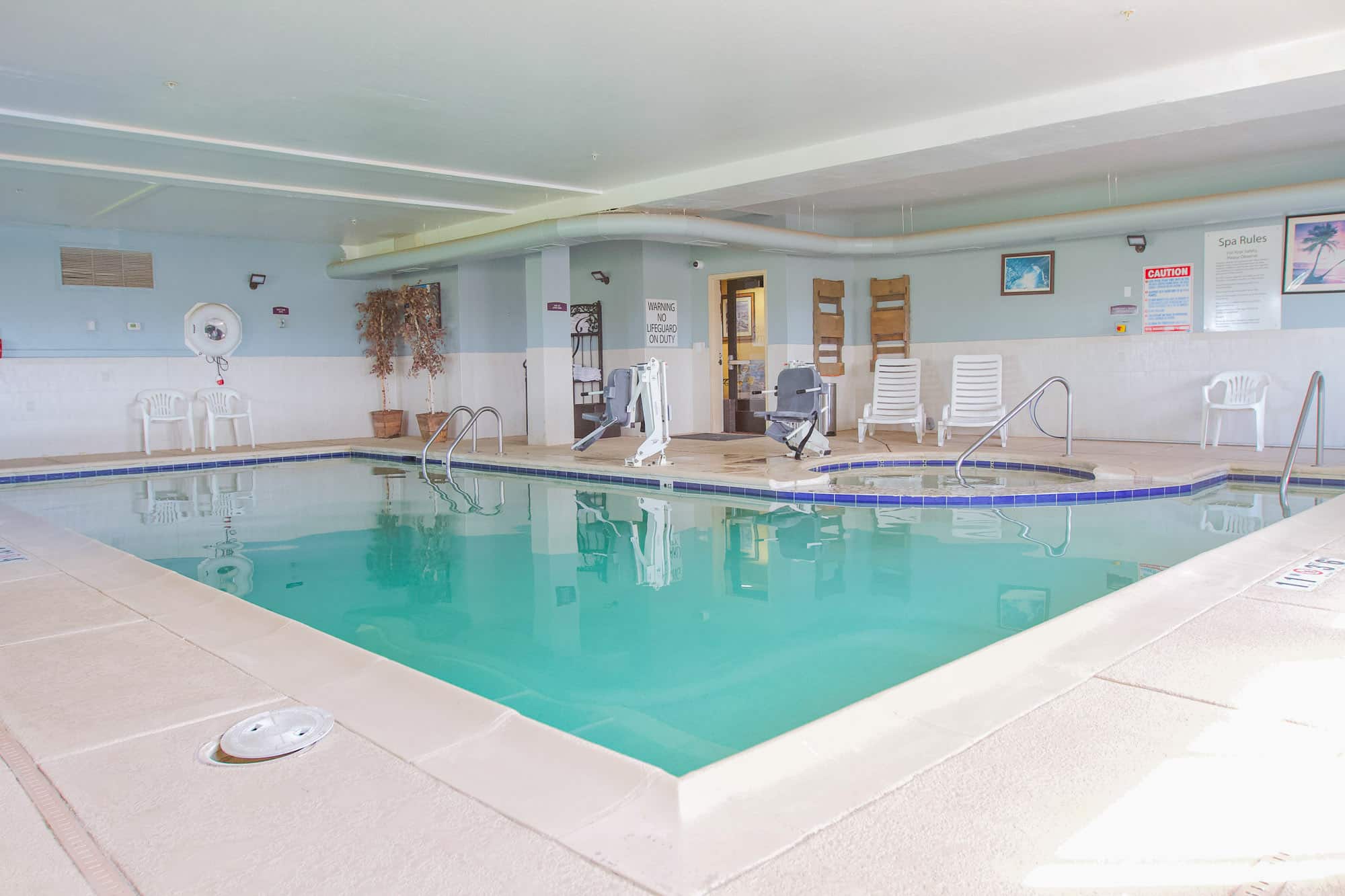 Incredible Amenities
The room accommodations at First Choice Inn aren't the only reason to stay with us. We also offer many great amenities that are available to all guests.
Your stay at First Choice Inn gives you access to the following:
An indoor pool and heated indoor whirlpool
A Business Center where you can use computers, printers, and other helpful forms of technology
Complimentary self-parking with ample space for RVs and campers
A fitness center where you can exercise or blow off steam for free with our equipment
A full breakfast buffet, including our famous waffle bar, omelets, bacon or sausage, biscuits, gravy, fresh fruit, and more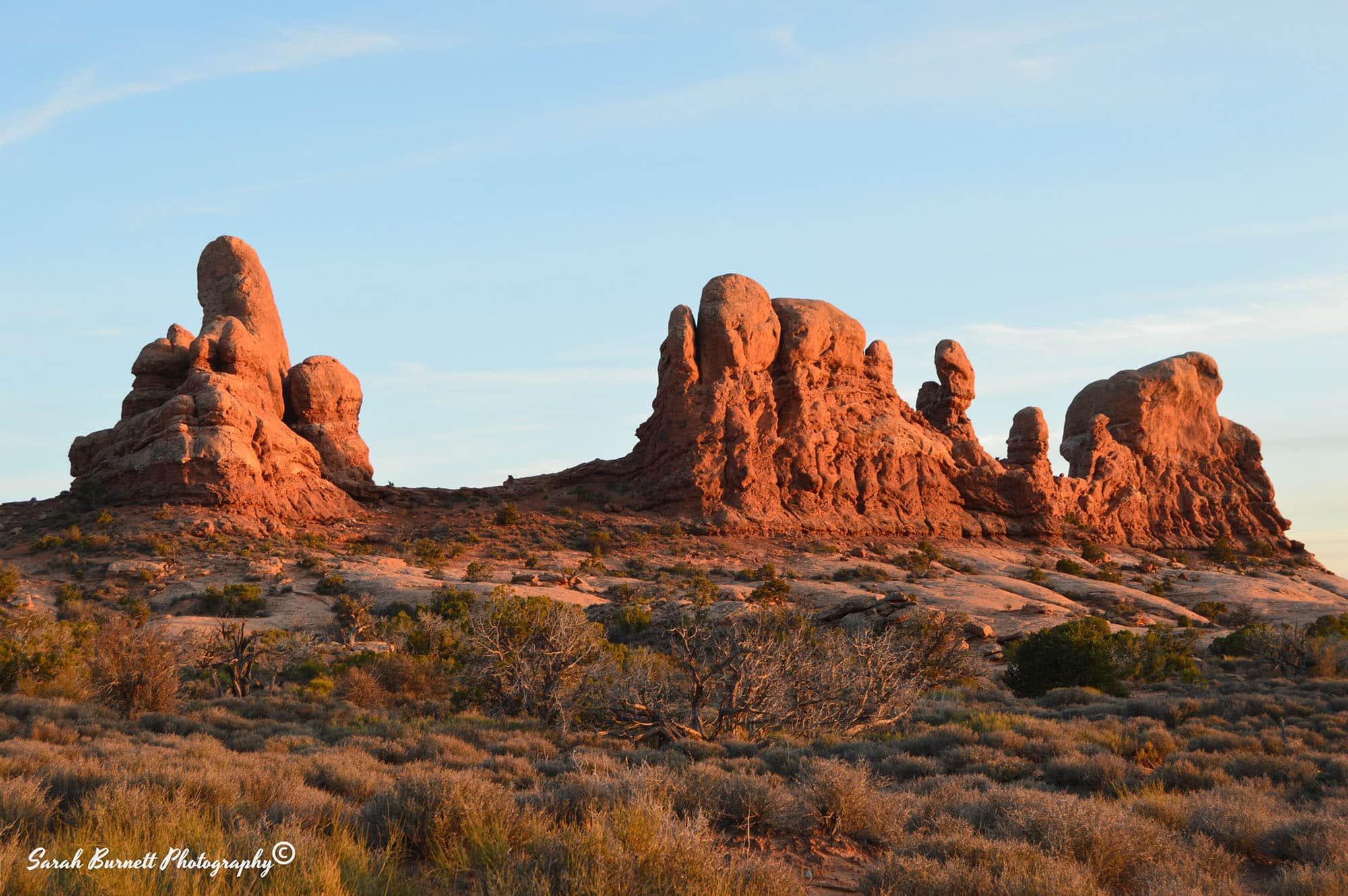 Local Adventures
With a name like First Choice Inn at the Swell, it's no surprise that our convenient location is one of our major selling points.
When you stay at First Choice Inn, you can enjoy many local adventures, including:
Green River State Park
Crystal Geyser
J.W. Powell Museum
San Rafael Swell
Fishing or whitewater rafting along the Green River
You're also less than an hour from these notable landmarks:
Arches National Park
Canyonlands National Park
Goblin Valley State Park
Birthing Rock
Nice but in need of some deep cleaning. Nice enough facility but needs more attention to detail. Our room was very dusty, window shade was slightly torn. On the plus side: the room doors closed quietly, the room was fairly large, nice breakfast, quiet, comfortable bed and pillows.
Confort et reposant Encore un excellent motel sur notre route. Une bonne literie, un bon service et un petit déjeuner complet alors que demander de plus. Nous n'avons absolument rien à reprocher à ce motel de très bonne qualité pour un repos bien mérité avant les parcs nationaux de Moab. Sans aucune hésitation, nous reviendrons
Friendly staff at super clean hotel During a 3 week vacation out west, this was our most favorite hotel. From the moment we registered until we left we felt very welcomed. Friendly front staff. Rooms extremely clean. Highly recommend you try this hotel if you are in the area.
Enjoyed our stay Our stays in Green River are en route stops, and First Choice Inn fully met our needs. Clean, comfortable room, everything in good working order, strong wi-fi and very helpful staff. Breakfast was good, although the tables were a bit close together; next time we might enjoy a table on the outside patio adjacent to a park. Bonus: the best Green River melon stand is just across the street. Will stay here again!
Nice location with easy access to national parks While the property was definitely older, it was well maintained, comfortable and smelled fresh. Rooms were clean and well taken care of. Concierge Juan was so pleasant and made sure that all our questions and needs were met for our stay. Juan is in high school and carries himself professionally as you would expect in a seasoned concierge. Made us feel very welcome. We would definitely stay at this hotel on a return trip.
Extraordinary AND affordable Stayed in this town quite a few times over this summer, as I had to work in Fort Collins and in Las Vegas. Town is a perfect halfway point and I wish I stayed here each of those times. I only tried this hotel on the latter half of my work trips but I can say that I will definitely be back without a doubt. I loved the rooms, the staff, the BEDS! The best night of sleep I've had, beds were super comfortable! Had to ask the staff the kind of beds they use because I had to have one for my house. I always felt welcomed and refreshed at the start of my day the morning after. On one of my stays I had time to use the pool and hot tub, they were fantastic and well maintained. The breakfast is top-notch, even superior to Hyatts and Marriotts. They had omelets and bacon and biscuits and gravy, just to name a few items. Extraordinary value.
Rickie Lollard
31/07/2023
Great hidden value for passing through We took a calculated risk staying here as we were just passing through. It was a good value, clean and friendly staff. The town itself didn't look like much but it was quiet and pleasant. Next to the river and a nice walking area with bench and grassy area. Hotel has a cart for your luggage, pool, and hot tub. We would stay here again should we pass by this way
Top notch and First Class accommodations invite you ! This location is one you will want to include in your trip. Truly First Class accommodations! From the morning breakfast and safe environment to the swimming pool and hot tub. Quite literally everything is top notch, internet and clean room with wonderful hot showers! Close by are beautiful Canyons with gorgeous sunsets to enjoy.. The hosts are warm and welcoming with great rates! Reward and thank yourself with a stop at this location!
Sightsee53250516372
14/11/2022
The Best Stopping Point for Your Utah Adventure
When most people think about a "Utah Adventure," they think about all of the sites in Moab, such as Arches National Park, Canyonlands National Park, and Dead Horse Point State Park. If you're willing to take your time as you drive through Utah, you will discover that captivating views and thrilling experiences await you in every part of the state.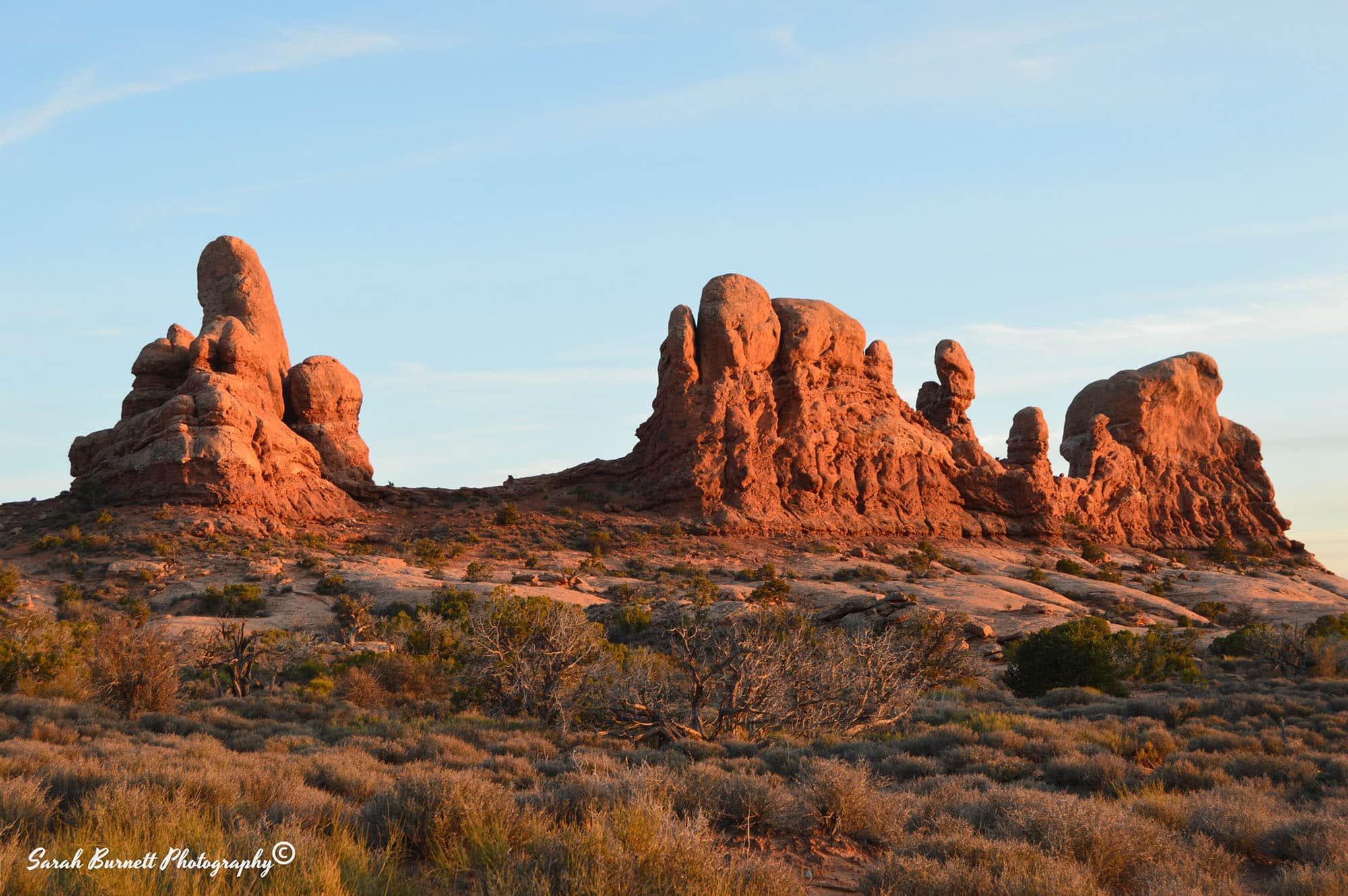 Conveniently Located Between Utah's Mighty 5 National Parks
The majestic landscape of Utah is home to five incredible national parks: Arches, Bryce Canyon, Canyonlands, Capitol Reef, and Zion National Park. Regardless of whether you start in the eastern part of the state at Cayonland National Park or travel from the west starting with Zion, the town of Green River is conveniently located along your route between Arches and Capital Reef National Park.
Even if you are hitting just a few of the parks and not all of the Mighty Five, spending a night or two at First Choice Inn at the Swell gives you the perfect opportunity to rest your eyes and your body without traveling far off the beaten path or sacrificing desirable amenities.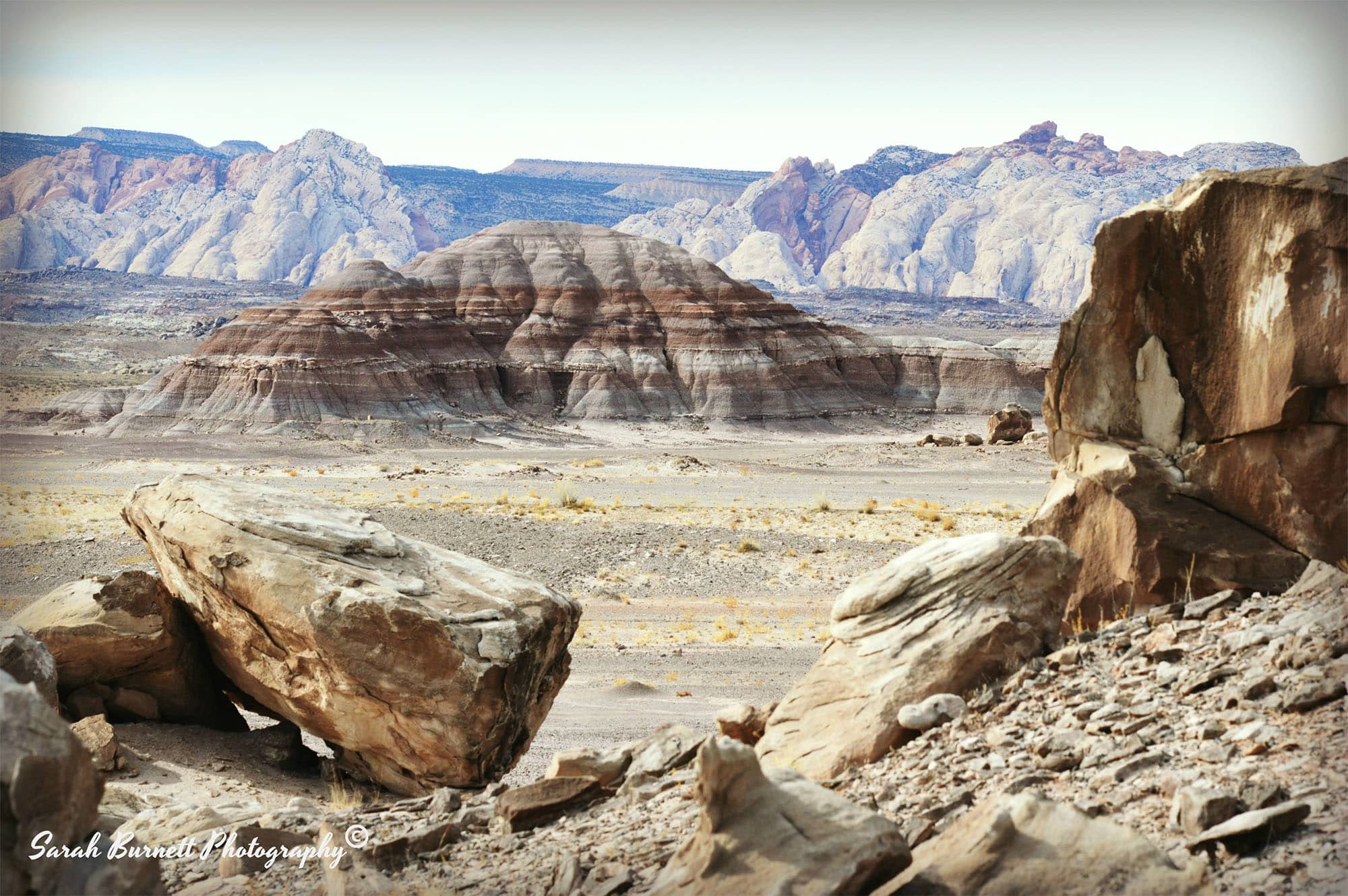 Green River: Another Utah Adventure
Here in Green River, endless attractions await those traveling along I-70. You can enjoy rafting, fishing, golfing, and more at Green River State Park. History buffs will love learning more about the history of the Green River area at the J.W. Powell Museum. Most of all, you will want to make the short trek to the San Rafael Swell, an incredible geological feature of brightly colored, highly eroded sandstone formations that make the perfect outdoor adventure site.
First Choice Inn at the Swell is centrally located, so you're minutes from all Green River, Utah, has to offer.
Whether you're traveling for business or stopping to rest in Green River on your way to the Mighty 5 National Parks, First Choice Inn's convenient location off I-70 makes it easy to relax for the night. Then, once you're recharged, you can discover all Utah offers and live life elevated.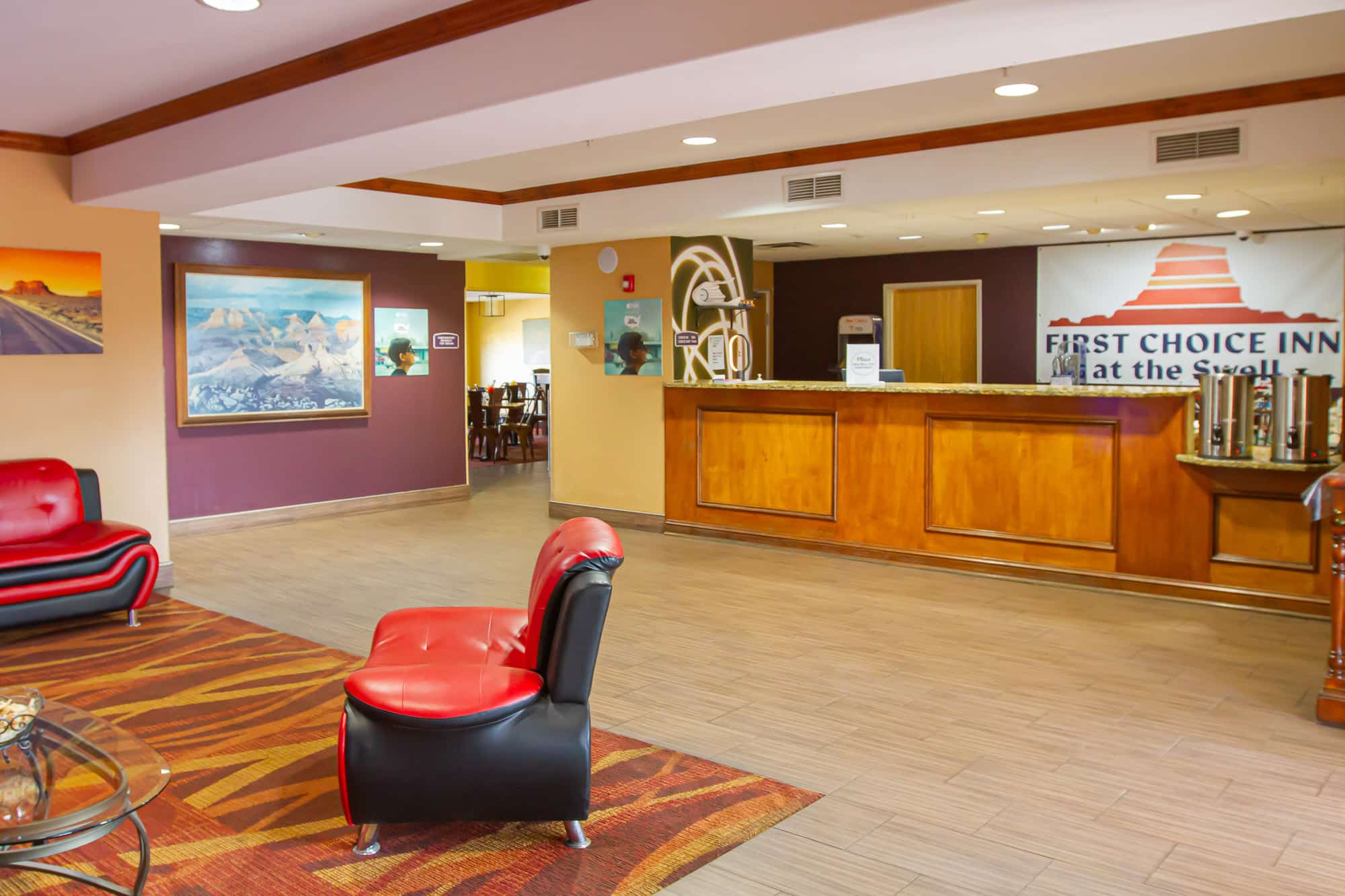 Rest, Relax, and Enjoy
Whether you've been driving down I-70 all day or living out Utah's motto of "life elevated" and exploring the great outdoors, the comfort of our modern rooms at First Choice Inn will help you rest, relax, and enjoy your evening.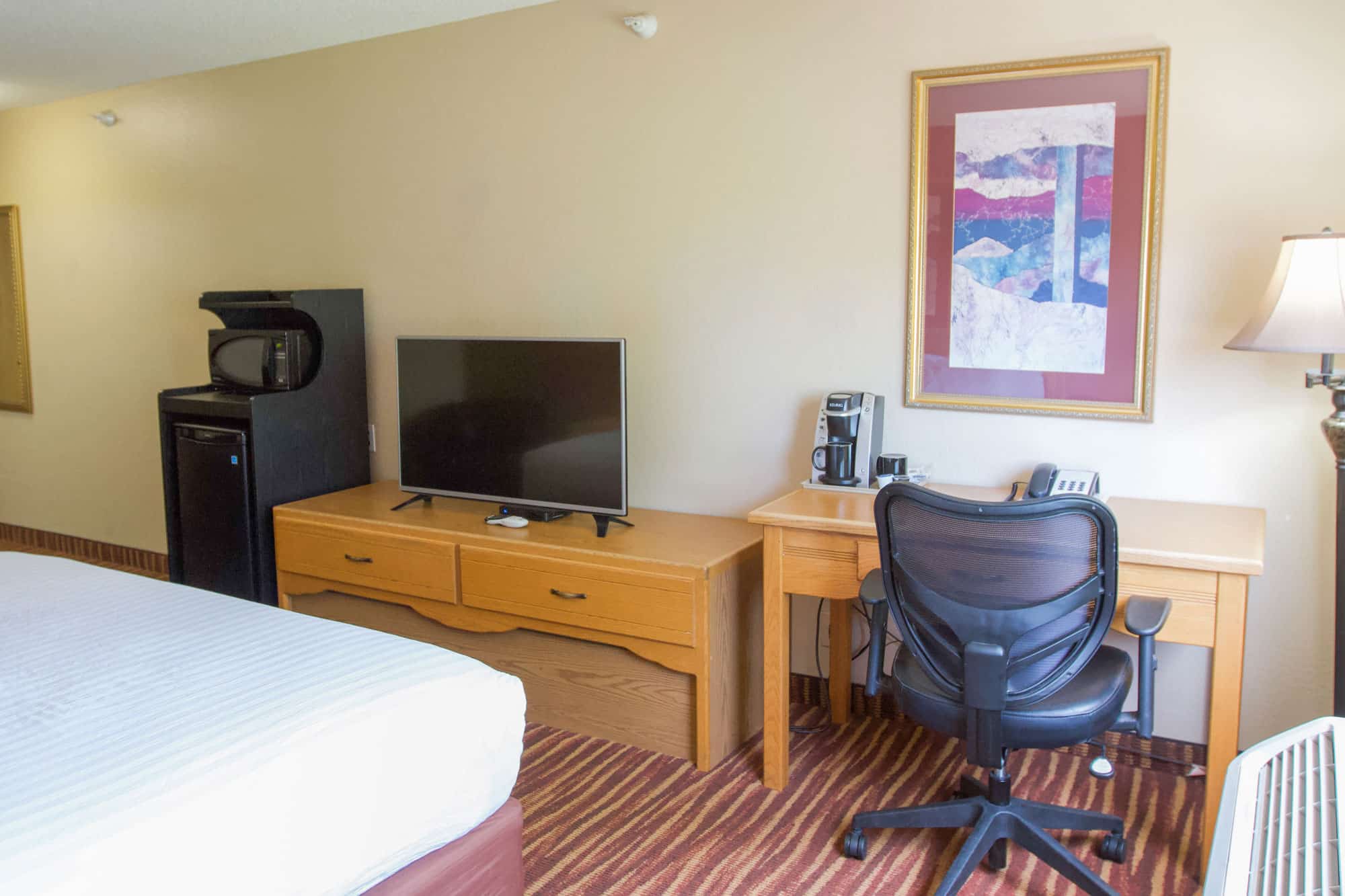 Relaxation Through Modern Technology
Each room at First Choice Inn is a testament to thoughtful design, with a blend of contemporary aesthetics and practical functionality that makes your stay comfortable and truly enjoyable. Our high-speed Wi-Fi will keep you connected to the world and let you browse the web or check out social media from the comfort of your bed.
Read more...
You can also entertain yourself by watching shows or movies on the sleek, flat-screen TV, prominently positioned for optimal viewing within your room. All hotel rooms have access to our premium cable television package, which includes over 400 high-definition television channels, and many movie channels (all the HBO, Showtime, and Cinemax channels). This means you're never short of choices on what to watch.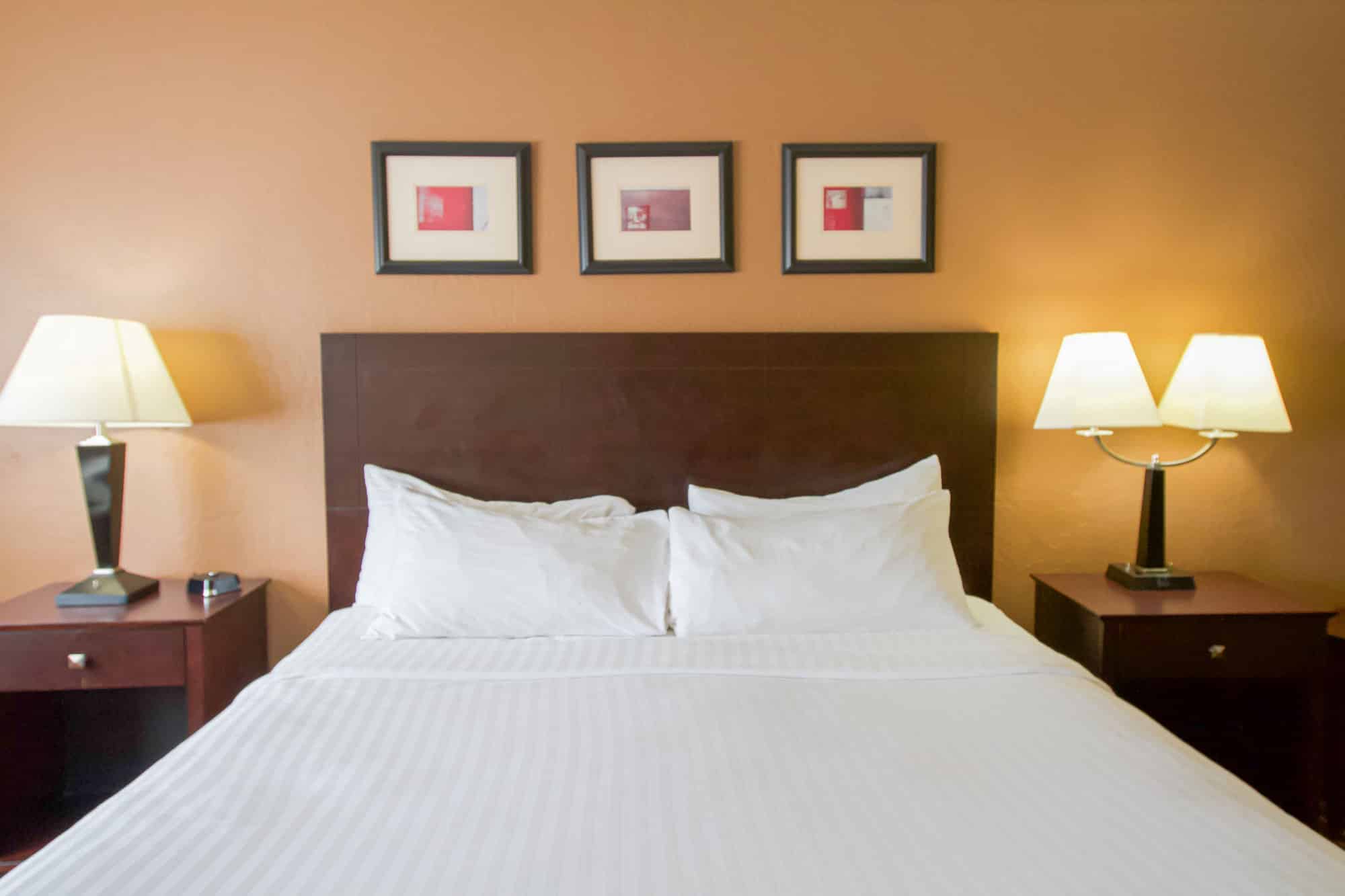 Restful Slumber
Every aspect of our rooms aims to create an ambiance of ease and relaxation, making your trip to Green River a carefree, memorable experience. The inviting triple-sheeted bedding will lull you into a restful, rejuvenating slumber. You can nestle into our plush beds, where each layer of crisp, clean sheets is smoother and softer than the last. The ample pillows, all encased in cool, high-thread-count covers, are just the right balance between soft and supportive. Once you rest in one of our hotel rooms, you will wake up refreshed and ready for the day ahead.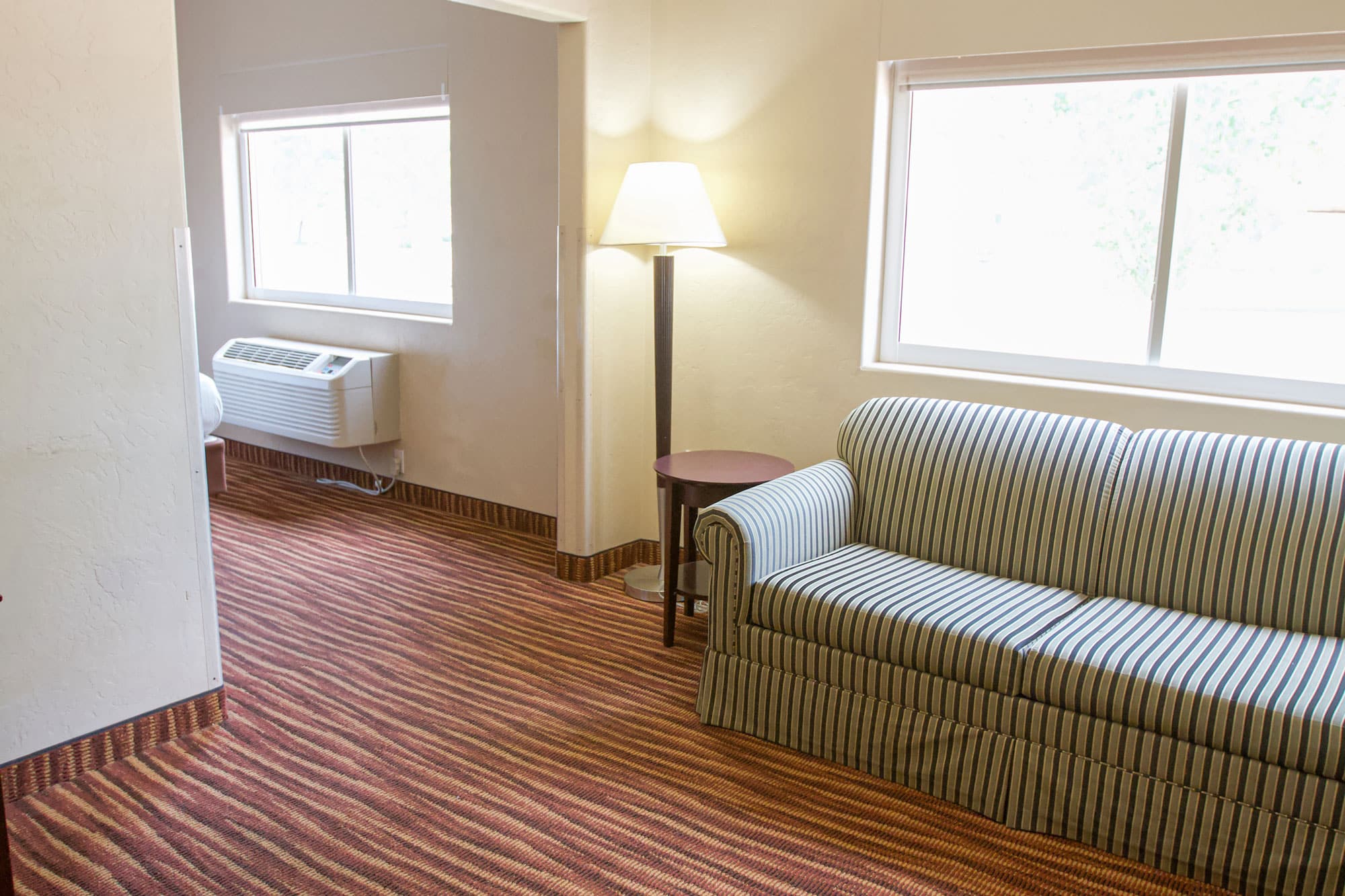 The Comforts of Home
In addition to the comfortable bed and modern technologies available to you, each hotel room at First Choice Inn comes equipped with many of the comforts of home you want when staying overnight.
Read more...
You can make yourself right at home with thermostat-controlled heating and AC. Then, you can unpack your things and place all of your clothing in the provided hanging closet or the TV stand that doubles as a dresser. Also, the blackout roller shades and roller sheers let you decide the level of privacy and light you want to enter the room from the exterior windows.
Each room has a mini fridge and microwave. You can use these amenities to stock your space with various beverages, heat a late-night snack, or store leftovers from nearby restaurants.
The bathroom is also set up to accommodate your needs and provide the standard amenities of the home. The bathtub/shower combo lets you decide how to wash away the day and refresh. Also, the included hair dryer and available bathroom amenities mean you don't have to worry about whether you remember your haircare products.
We provide a generously-sized work desk with an ergonomic chair for our guests who may need to catch up on work. With ample lighting and a quiet environment, it offers a conducive workspace, balancing the demands of work and the comforts of a hotel stay.
At First Choice Inn, we also recognize that pets are family members, too. Therefore, we offer a select number of pet-friendly accommodations for travelers who brought a dog or other furry companion along for the ride through Utah.
No matter what you need or desire in your hotel room, First Choice Inn at the Swell has already considered it and ensured it's accessible.
Fuel Up Before You Start Your Day
Every morning at First Choice Inn at the Swell, our guests awaken to the comforting scent of freshly brewed coffee. It's an irresistible aroma permeating the hotel, greeting you with its rich and refreshing fragrance when you leave your room.
Read more...
Our expansive breakfast buffet is a visual and culinary feast set up with exquisite attention to detail. The assortment is abundant, designed to cater to all palates and dietary preferences, and features hot and cold dishes prepared fresh each day.
One of the standout features of our buffet is the famous waffle bar, an all-time guest favorite. Indulge in freshly made waffles, golden and crisp on the outside, fluffy and light on the inside. You can customize your waffle with an assortment of toppings, crafting a breakfast dish that is as unique as you.
Omelette lovers will also be delighted by our fluffy cheese omelettes, each cooked to perfection, just oozing with taste. These breakfast classics offer a delightful mix to counterbalance the sweet items.
Additionally, you can choose from our selection of proteins: crispy bacon slices that provide a salty crunch or well-seasoned sausages cooked to juicy perfection. Pair these with a serving of our golden scrambled eggs, creamy and light, a perfect balance to the hearty meat dishes.
For those who enjoy a southern-style breakfast, we offer flaky biscuits smothered in rich, peppery gravy, a comfort food masterpiece that will you will reach for in seconds.
If you're after something lighter or healthier, we have you covered, too. Our breakfast spread also includes a variety of fresh fruits. You can enjoy them alone or add them to your cereals or yogurt for an added nutrition boost.
Our breakfast buffet offers a dining experience where quality, variety, and flavor converge, providing our guests with a deliciously satisfying start to their day. We strive to make every morning memorable as you start your day fueled by our delectable breakfast spread.
Beautiful Oasis on Interstate in Utah
"This was the perfect place to stop on our way to the Grand Canyon from Rocky Mountain National Park. The hotel was very well maintained and offered an unbelievable complimentary breakfast. The room was large and very comfortable."
– Bydianer-LA from Destrehan, LA


Consistently Wonderful Hotel.
"We've stayed here twice a year for years and it is always the highlight of our travels. Amazing!!"
– Bywilburco6 from Colorado


Frequently Asked Questions
What is the check-in and check-out time at the hotel?
Check-in begins daily at 3:00pm, and we ask guests to check out by 11:00am on the last day of their stay.
Does the hotel have a pet policy? Are pets allowed in the rooms?
First Choice Inn at the Swell proudly offers a select number of pet-friendly rooms for travelers who brought their dogs and other pets along for the journey. Please let us know when booking if you need pet-friendly accommodations so we can select the best room option for you.
What is the hotel's cancellation policy?
24 Hours prior to arrival. 8 AM Cut off time.
Does the hotel offer early check-in or late check-out options? Is there an additional fee for that?
Subject to availability. Fees may apply.
Does the hotel have a policy for extra beds or cribs? How much is the charge?
Cribs are available upon request and are free of charge.
Can I smoke in my room, or are there designated smoking areas within the hotel premises?
First Choice Inn at the Swell is a smoke-free facility. We do not allow smoking in any of the guest rooms or anywhere inside the hotel building.
What is the policy for visitors?
We understand that you may have friends or family members who live nearby. All visitors must check in at the front desk before proceeding to your room.
Does the hotel require a security deposit upon check-in? How is it refunded?
Those who pay with credit or debit card are not required to pay any deposit since your card is on file for incidentals. For guests who pay for their accommodations using cash payment, a security deposit is required.
What is the policy regarding lost and found items?
Our housekeeping staff may find things you left behind in your room after check-out. If you realize you are missing something, give us a call and we will check through our lost and found. We keep all found items in our lost and found for up to 14 days.
Are there any age restrictions for booking a room? What is the policy on minors staying at the hotel?
Although we happily welcome families of all types in our hotel, the primary guest who reserves the room must be 18 or older.
Is breakfast included in my room and board?
Yes, our incredible breakfast buffet is complimentary for all hotel guests.
What time is breakfast available?
Our breakfast buffet operates from 7:00am to 9:00am daily.
Can your breakfast accommodate dietary restrictions?
Yes, we are more than willing to accommodate dietary restrictions. Just talk to a staff member about your needs.
Is coffee available outside of breakfast hours?
Yes, we keep fresh coffee available in the lobby before and after breakfast hours.
Where is First Choice Inn at the Swell located?
First Choice Inn at the Swell is located just off I-70 in Green River, Utah. Our convenient location makes it easy to stay in a room as you travel between Utah's five national parks.
Is First Choice Inn at the Swell close to Arches National Park?
Yes! First Choice Inn is just 45 minutes away from Arches National Park in Moab. It's the perfect distance away from the park to make a day trip without dealing with the limited accomodations and crowds in downtown Moab.
Will I pass First Choice Inn when traveling between the Mighty Five National Parks?
First Choice Inn is directly along the route most GPS systems recommend when traveling between Utah's national parks. Whether you hit all of the Mighty Five or just want to drive between Zion and Arches National Park, First Choice Inn at the Swell is the perfect center point for your Utah adventure.
How far is First Choice Inn from Capitol Reef National Park?
First Choice Inn at the Swell is located just over an hour from Capital Reef National Park. You can take Utah Highway 24 East most of the way, then briefly merge onto I-70 to reach us.